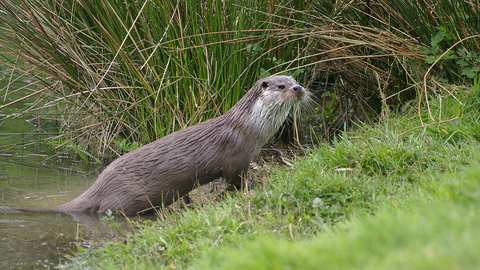 Riversearch Otter Survey Volunteer Training Course
Location:
Online,
Essex Wildlife Trust
Book
Learn how to identify the distinctive tracks and signs of otters to enable you to survey one or more of 256 Riversearch points.
About the event
This course is for for volunteers who are going to take part in the Essex Otter survey.
Otters were extinct in Essex in 1986 but now they have returned to most of the county and can be found from the Thames in the South to the Stour in the North. To fully understand the scale of the recovery we need to visit all 256 Riversearch Otter Survey points in the county to discover the full extent of their distribution and we are calling on volunteers to help us on their local river or watercourse.
This course covers the ecology of otters, how to tell them apart from similar species, why they became extinct and how they recovered. More importantly we show you how to identify the distinctive signs of otter presence enabling you to take part in this important Riversearch otter survey.
This course is run by the River Catchment Team at Essex Wildlife Trust - Natalie Singleton and Darren Tansley - who will also be coordinating the Riversearch survey in 2021.
Booking
Suitable for
Adults, Beginners