Coronavirus update
Essex Wildlife Trust is closely following guidance set out by the Government, the National Council for Voluntary Organisations and Public Health England, as well as The Wildlife Trusts movement. The Trust's statement on COVID-19 is updated regularly in line with the guidance, please read the full statement here.
Thank you for your ongoing support, patience and understanding at this challenging time. We look forward to welcoming you back as soon as we can.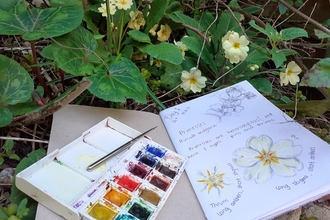 Join us for some tips on how to create your very own nature journal.