Insects underpin our natural world and their numbers can help us to better understand what is happening in our environment.
They are also a good indicator for measuring the success of our conservation work at landscape-scale.
Citizen science - The Bugs Matter survey  
We need lots of people to take part this summer, sharing findings from their journeys to help us understand more about our insect populations!
The survey uses an innovative insect sampling method conducted by members of the public to assess the difference in insect abundance over a number of years.
Smartphone users are asked to take part this summer by downloading the free Bugs Matter app.
The app is available free in both iOS and Android. Simply download the app, create an account to sign up, and your splatometer will be posted to you.  Start surveying on any journey you make in a vehicle between 1 June - 31 August. The more essential journeys you conduct the survey on the better - and counts of zero bugs are just as important to submit!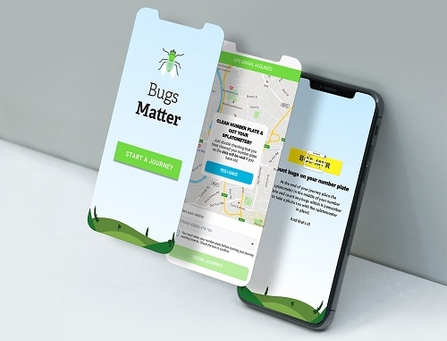 The concept is simple;
Clean the number plate before making an essential journey in a vehicle.
After you've reached your destination, hold up the 'splatometer' grid to your number plate and count all visable bug splats.
A photo and details can then be submitted via the app.
You don't even need to be the driver of the vehicle you are travelling in - but you will need their permission.   
The methodology is based on the 'windscreen phenomenon', a term given to the observation that people tend to find fewer insects squashed on the windscreens of their cars compared to several decades ago. 
We want to repeat this survey every year to build up a better understanding of insect populations.  
There is growing evidence of a decline in insects and other invertebrates at global scales, the consequences of which are potentially catastrophic.  Patterns and trends in insect numbers are nuanced however, and there is a need for more data to fully understand what is happening. 
Insects face mass extinction 
Insects pollinate three quarters of our food crops, as well as being the main food source for many birds, small mammals and fish. Insects are a critical component of ecosystems and all life is at risk. Without them, life on earth would simply collapse.   
You can help by taking part in our survey this summer as well as taking two simple actions for insects at home:  
1. STOP killing insects by reducing our use of pesticides where we live, work and farm.  
2. START to create more insect-friendly habitats in towns, cities and the countryside. 
Take more Action for Insects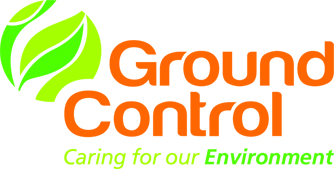 The use of the app in Essex was funded by one of Essex Wildlife Trust's Investors in Wildlife, Ground Control, a multi-award winning external solutions provider based in Essex, who will be getting their staff involved in the surveys too.