Visitor Centre volunteers 
Our visitor centres are a gateway to nature, they are open seven days a week, usually from 9am-5pm.
 Centre volunteers talk to visitors about the work of the Trust whilst helping with our café and retail outlets in a dynamic and busy environment.
Work parties
Work parties are involved with practical activities to manage nature reserves and improve sites for nature. You could find yourself hedge laying, coppicing, clearing ponds, removing invasive species, laying paths, erecting fencing and much more. Whether you can donate a few hours or a few months, we have a variety of tasks that could suit you.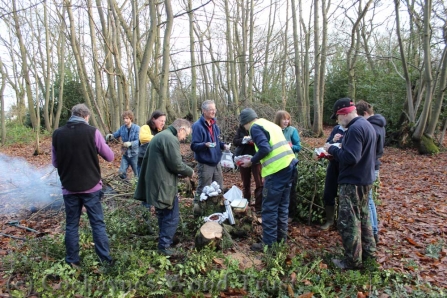 Education volunteering
We have over 100 volunteers who donate time to teach the next generation about wildlife.  We are always on the lookout for education volunteers, especially if you could lead sessions which will allow us to reach even more children and young people.  We run forest school's sessions, birthday parties, school visits, mini beats hunts, outdoor cookery sessions and much more. Our education volunteers have as much fun as the children.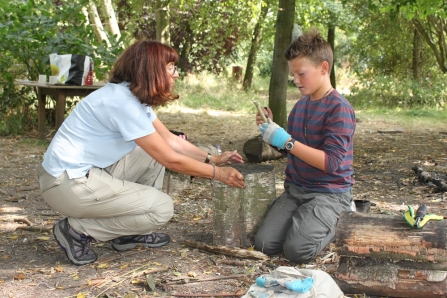 Corporate volunteering
More and more employers allow time off for volunteering. Why not join in with one of our work parties or visitor centre teams to help out when you can? If you are looking for an opportunity for your team of three or more people to volunteer we give priority to our Investors in Wildlife.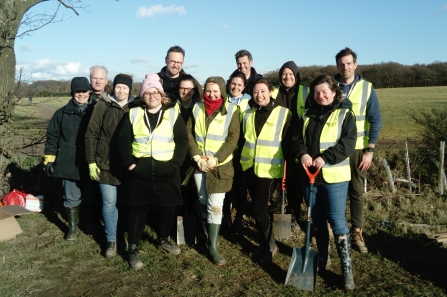 To make an enquiry or find out more about our current volunteer opportunities please complete the form below, email volunteering@essexwt.org.uk or call 01621 862 940.