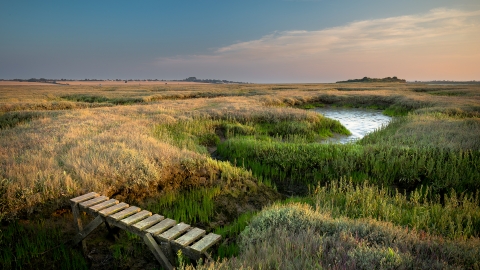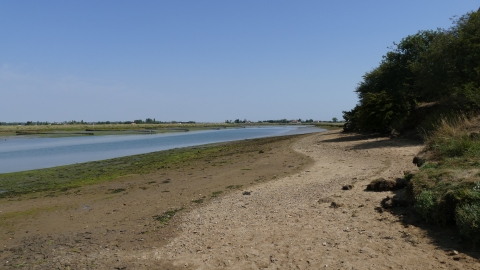 Ray Island Nature Reserve
This atmospheric island surrounded by beautiful and mysterious saltmarsh is not only home to an array of amazing wildlife like Short-eared Owls, it's provided the inspiration and setting to a number of classic literary novels.
Know before you go
Parking information
Boat access only
Access
Access is by boat only, to designated moorings. There is no access across Bonners Saltings, and saltmarsh is liable to flooding at high tide
When to visit
Opening times
Open all year round via boat
Best time to visit
April to July
About the reserve
The remote Ray Island rises out of a maze of saltmarsh next to Mersea Island, the atmospheric marshes inspiring a number of gothic novels including the classic literary novel, Mehalah, and the best selling The Essex Serpent, by Sarah Perry. For years the island has been the subject of ghost stories, from escaped bears to Roman centurion marching through, where the thunder of imaginary hooves can almost be heard.
Rough grassland covers the reserve, along with patches of Blackthorn and Hawthorn thickets, favoured by finches all year round, and a freshwater pond. Voles scurry through the thickets, attracting many birds of prey such as Long-eared Owls, Short-eared Owls, Barn Owls and the occasional Hen Harrier that passes over the island.
Fringed by saltmarsh and filled with Lax-flowered Lavender, Golden Samphire and Sea Rush, the cries of breeding Redshank, Oystercatcher and Shelduck fill the summer air across the island. 
Come winter and many wintering waders and wildfowl return to their seasonal home on the island, where they can be heard calling across the saltmarsh and displaying in incredible murmarations above the shingle beach,
Bonners Saltings, the marshland between the island and the Strood is private property, so access is only available via boat.
Species
Habitat
Environmental designation
Marine Conservation Zones (MCZ)
Ramsar
SAC SSSI
Site of Special Scientific Interest (SSSI)
Special Protection Areas (SPA)