Garden lawns, hedges and ponds are common sights across Essex. However, where we see a regular nature spot, wildlife sees a place to call home. We explore some of the different wildlife habitats you can easily spot in your garden!
Stay off the grass
It may seem that a garden lawn could never offer much in terms of habitat for wildlife, however lawns are often home to many types of insects! Areas of longer grass can provide shelter for Grasshoppers, Lacewings and many other species, as well as producing seed as food for birds.
Hedge your bets
Hedgerows are very important for providing shelter to birds, mammals and insects. They are also often a mix of shrub and tree species such as hawthorn, blackthorn, hazel, ash and oak.
Mammals such as Hazel Dormouse, Bank Vole, Harvest Mouse and Hedgehog nest and feed in hedgerows with woodland and farmland birds such as Blue Tit, Great Tit, Yellowhammer and Whitethroat often found along the hedges.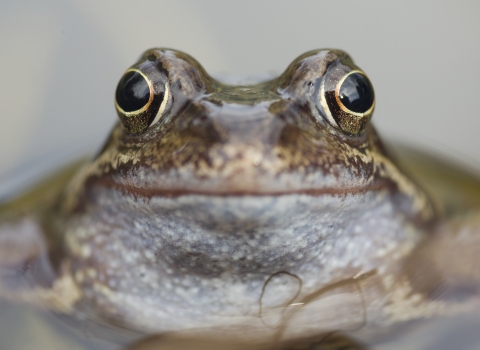 Pond life
Ponds offer a complex habitat for many different species and plants. They are particularly beneficial habitats for the large Red Damselfly, Common Darter and Broad-bodied Chaser Dragonflies. Ponds also provide important homes for amphibians including the protected Great Crested Newt and Common Toad. Want to make your own wildlife pond? 
Download your very own guide here!
Flower power
Borders filled with flowering plants offer more than a splash of colour for a garden; they also provide nectar rich food to bees and butterflies, as well as seeds and berries for birds. As flowering plants begin to die in late summer, there may be wildflower species that fill the gaps left and these provide resources for birds throughout the winter.
What can I do to provide habitats for wildlife?