Autumn offers many breath-taking natural spectacles in Essex, including the changing colours of the leaves, conkers falling, berries blossoming and fascinating fungi appearing. We take a look at the many ways you can enjoy the season of change and connect with nature!
Find some fungi
Weird and wonderful fungi start to appear this time of year in areas of woodland, parks, lawns and even on trees. You could look out for the innocuous Shaggy Inkcap, the delightfully coloured Fly Agaric… or you may even spot the very odd Chicken of the Woods!
If you would like to become a fungi expert why not join us on one of our Fungi Foray events?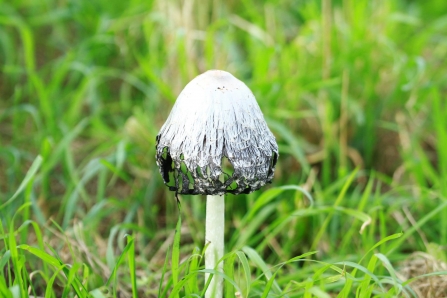 Collect conkers
We are never too old to enjoy the wonder of conkers! Why not see how many you can gather, and feel like a child again as you split them open?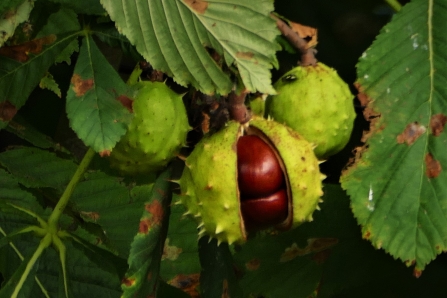 Become a spider spotter
This time of year, you may be sharing your home with some 8-legged visitors. It is often thought that spiders come in to escape the cold during autumn, however it is more likely you are spotting males looking for a mate! How many different species of spider can you spot?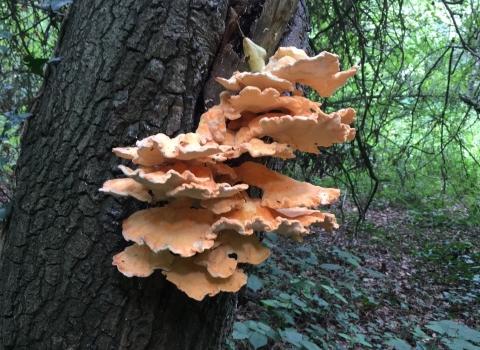 How can I help wildlife this autumn?
Clean your nest boxes
Now is the perfect time to start cleaning out your nest boxes; you can make room for new residents and reduce the spread of potential parasites. Ensure you are wearing gloves, and if you need to use a ladder make sure you have someone else to help you.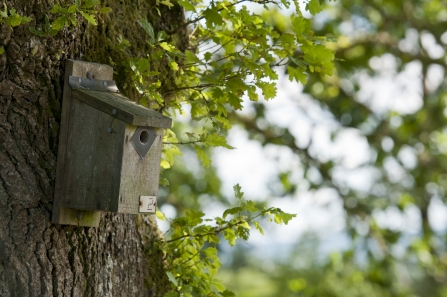 Make a hedgehog home
Hedgehogs will be looking for somewhere to hibernate, so why not offer a safe haven for these potential prickly garden visitors by building a hedgehog home! Hedgehogs hibernate from October/November until March/April time and rely on fat stores from feeding over the winter. Leave some food and water out to help them fill up before they enter their state of torpor.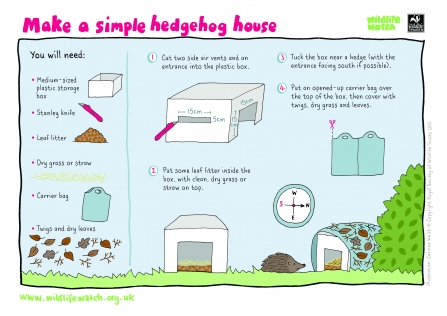 Build a bug haven
Your garden can become a metropolis for bugs this winter. Gather some wood and build your very own woodpile habitat in a shaded area to attract all sorts of insects, as they search for somewhere to spend the winter.