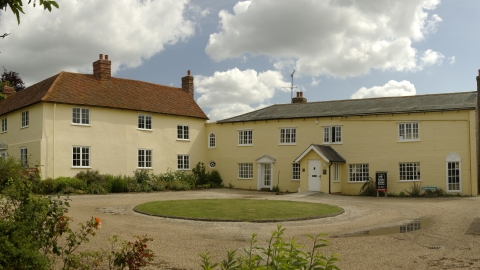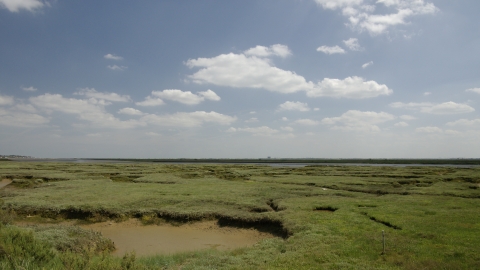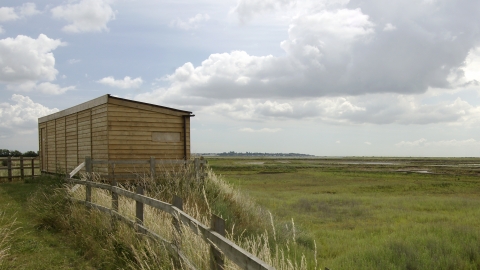 Abbotts Hall Farm will remain closed to the public for the time being. Please see here to read the Trust's full COVID-19 statement. 
Thank you for your ongoing support, patience and understanding. We look forward to welcoming you back as soon as we can.
A 700 acre coastal farm and the head office of Essex Wildlife Trust situated on the Blackwater Estuary. Visitors can see the success of the coastal realignment project and enjoy a fantastic, wildlife packed walk. An exemplar of how to farm commercially and for wildlife.
Know before you go
Parking information
Large on site car park
Bicycle parking
Yes
Grazing animals
Ponies grazing November-September
Access
Please contact Abbotts Hall Farm for more information.
Dogs
No dogs permitted
Dogs only allowed on designated dog walk.
When to visit
Opening times
Closed until further notice.
Best time to visit
All year round
About the reserve
Abbotts Hall Farm is the head office of Essex Wildlife Trust. It links together over 3,000 acres of wildlife rich land along a 25km stretch of Essex Coast. The farm is situated on the Blackwater Estuary, an internationally important area for wildlife.
The 700 acres farm shows how sustainable coastal defences can lead to the creation of coastal marshes that are vital for the future of both wildlife and people. This is a working farm where Essex Wildlife Trust is aiming to show how wildlife can flourish alongside profitable farming.
Please take time to enjoy the beautiful gardens at Abbotts Hall, which are lovingly and carefully tended by volunteers.
Environmental designation
Ramsar
Site of Special Scientific Interest (SSSI)
Special Areas of Conservation (SAC)
Special Protection Areas (SPA)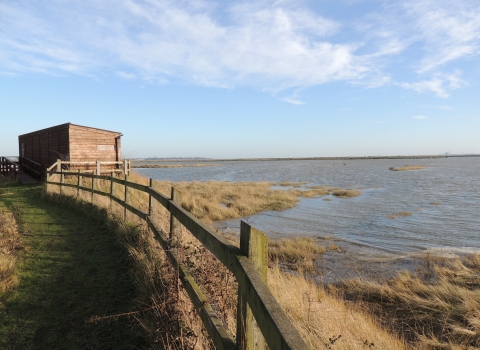 Coastal Defence and Realignment
Essex Wildlife Trust purchased Abbotts Hall Farm in 1999 and was keen to work with the Environment Agency to try and re-grow new coastal marshes on the Essex Coast. 
Find out more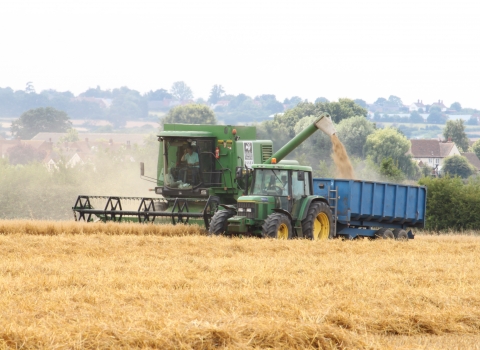 The Farm
Abbotts Hall Farm is a working farm, but there are many footpaths for visitors to enjoy. Essex Wildlife Trust has made changes to the farm, such as improving the farm for wildlife. 
Find out more
Historical Interest
There are several points on your walk where you can get a vision of the historical landscape. The Great Wigborough Henge is on slightly raised area and reputed to be the site of a wooden henge or round house. There are eight Red Hills on the site which indicate Iron Age/Roman salt production.
Nearby Natures Reserves