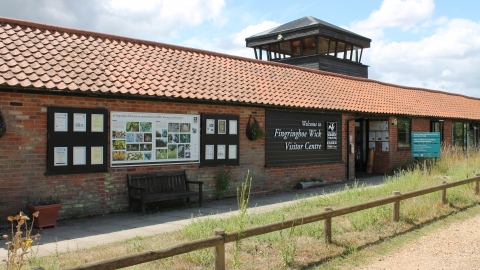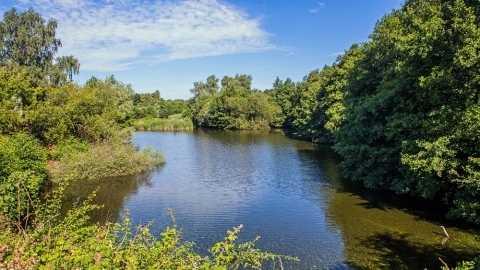 Fingringhoe Wick Nature Discovery Park
Fingringhoe Wick was Essex Wildlife Trust's first nature reserve (1961), some years later it was where the Trust opened their first visitor centre. Sixty years on visitors are still coming to see this magical place. Set in a spectacular position overlooking the Colne Estuary the reserve offers a sense of real peace and quiet and a chance to escape from it all.
Know before you go
Parking information
Free on site parking
Bicycle parking
Yes - please note cycling is not permitted around the reserve
Grazing animals
Goats grazing from March-June and in November.
Sheep grazing from July-November.
Walking trails
The reserve trails lead you through the various habitats woodland, scrub, heathland and past ponds and towards the estuary. Access to the beach is not permitted.
Due to the presence of adders on site, please stick to the paths and wear suitable footwear.
Dogs are welcome on leads on the designated Dog Walk area, this can be easily combined with the walk along the Gravel Pit Trail by the reserve entrance to make a longer route. 
Please note cycling is not permitted around the reserve
Access
To assist with access onto the reserve you can borrow a wheelchair, drive to a certain area to take you a little further into the reserve.  Through a very kind donation we also have an All-Terrain Mobility Scooter, that can be borrowed, that will access many far reaches of the reserve that are not limited by step access.  There are numerous benches around the reserve.
Dogs
On a lead
We have designated dog trail which is approximately 1 mile. Dogs are not permitted in the Nature Discovery Centre or on events.
When to visit
Opening times
Fingringhoe Wick Nature Discovery Centre is open 7 days a week 10.00am-5.00pm

Bird hides are open.

Best time to visit
All year round
About the reserve
Fingringhoe Wick has a long history, with evidence of Roman occupation.  For many years the area was farmed before being sold for sand and gravel extraction.  From the early 1900's to the end of the 1950s the site as a busy industrial area, mining the sand and gravel to be taken by river to London.  You can still see evidence of this industrial past around the reserve.
When Essex Wildlife Trust bought the site, it was a barren lunar landscape and some very dedicated people set about changing and developing it into the wonderful mosaic of different habitats we see today: grassland, gorse heathland, reedbeds, ponds, meadows, scrub.
The nature reserve is now a SSSI (Site Special Scientific Interest), a wildlife haven of over 200 acres (80 hectares) hosting up to 200 species of birds, 27 species of dragonflies and damselflies, 24 species of butterfly, 350 species of flowering plants, as well as Adders, Badgers and many other animals.
Fingringhoe Wick is one of the finest nature reserves in the county with something for everyone at all times of year from families, organised wildlife groups, expert birdwatches to enthusiastic beginners, school parties and walkers.
Environmental designation
Site of Special Scientific Interest (SSSI)
Special Protection Areas (SPA)
Fingringhoe is a wonderful place to visit at any time of year
Spring sees the Adders emerge from hibernation and the return of many migrant birds, Fingringhoe Wick is known for its Nightingales each spring.  Approx 1% (30-40 pairs) of the total UK population breed on the reserve before heading back to Africa for the winter.  These amazing songsters can be heard across the reserve, alongside Chiff Chaff, Whitethroat, Cuckoo.  Plants: Thyme-leaved Speedwell, Foxglove, Common Vetch and Orange Tip and Speckled Wood butterflies.
In the summer the Sea Lavender on the saltmarsh looks spectacular, with Marsh Harrier, Turtle Dove, Sand Martin, Swallow, Hobby above.  Common Lizards, Slow Worm and Grass Snake can all be seen, plants include  Common Spotted Orchid, Green Alkanet, Lesser Calamint.
In autumn you may see: Avocet, Turnstone, and many fungi like Fly Agaric, Parasol Mushroom, Milk Caps, Shaggy Ink Caps and Puff Ball.
During the autumn "Berry Feast" we appreciate if visitors don't pick the fruits, we'd like to leave them for the birds and animals that will need them.
In winter thousands of waders and wildfowl use the estuary where as many as 700 Avocets can be seen, alongside Brent Geese, Golden Plover, Grey Plover, Knot, Lapwing, Dunlin, Peregrine, Merlin, Shovelar, Teal, Wigeon and Red Breasted Merganser.
Birdwatching from the hides
The best views of the estuary birds are during the autumn and winter months. We recommend the two hours either side of the high tide provides visitors with the best views of the waders.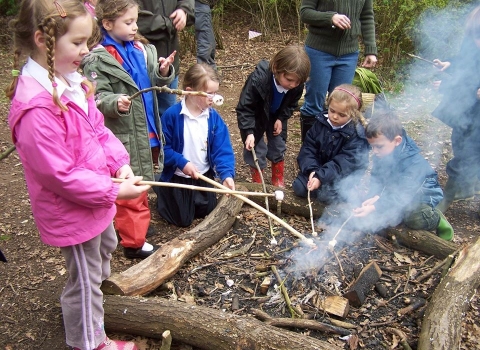 Whats On
We offer a full diary of events for both children & adults throughout the year.  We also host school visits, birthday parties and a weekly under 5's Nature Tots group.
See all events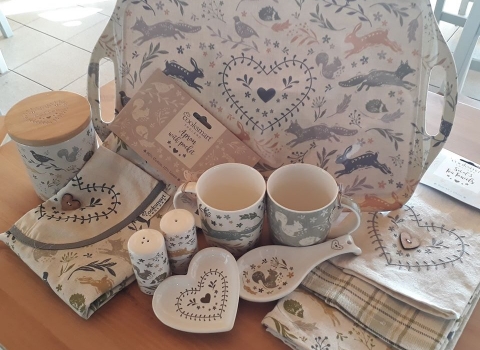 Shop
The visitor centre includes gift shop offering nature and natural themed toys, gifts, books, optics and bird feeders & feed. 
Watch our live webcams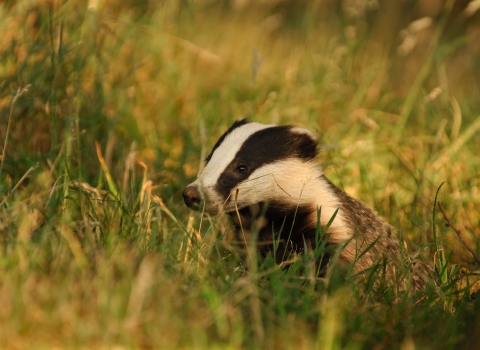 Badger Webcam
Watch our live badger webcam situated on Fingringhoe Wick nature reserve. The best time to view the badgers is just before dusk.
Watch them here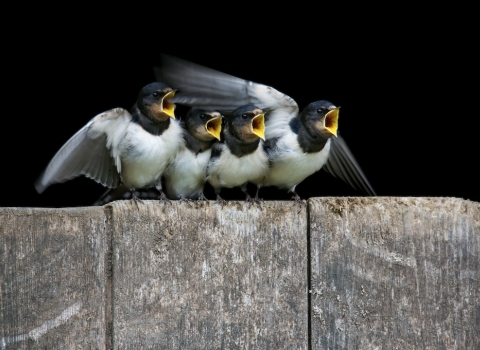 Swallow webcam
Get a rare glimpse into the hidden lives of swallows, nesting among the wooden beams of the garage next door to our Fingringhoe Wick Nature Discovery Centre.
Find out more