We would like to thank each and every person that supports Essex Wildlife Trust, including all the amazing people that have taken on a fundraising challenge on our behalf. The funds you have raised play such an important role in protecting the future of our Essex Wildlife. This page is to recognise the wonderful achievements of some of our 'Fundraising Heroes'.
Chris pedal power for the Essex Coastal Challenge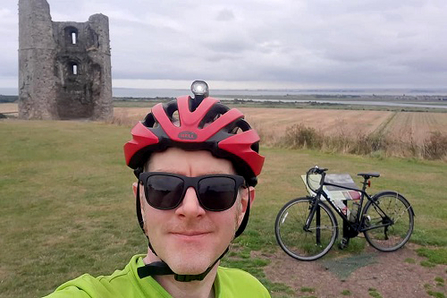 Our hero: Chris Davison
The challenge: "I've spent a great deal of time cycling, walking and birdwatching at the many Essex Wildlife Trust nature reserves near me. During lockdown, these were of great help to me; giving me somewhere I could go on my own after work when there wasn't very much to do, and I couldn't see friends and family.
I decided to take on the Essex Coastal Challenge and cycle 350 miles in August - the length of the Essex coastline - to raise some money so I could give something back to the Trust."
Chris raised an amazing £383.50, so we want to say a huge well done and thank you!
Rosie goes the distance for wildlife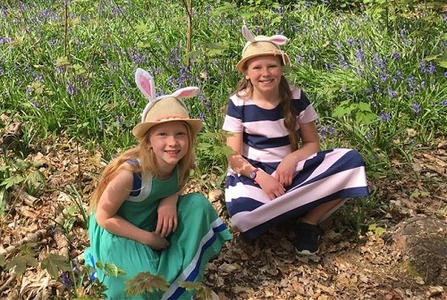 Our hero: Rosie Steward
The challenge: "Rosie took on the 2.6 Challenge for her Brownies 'charities' badge for Essex Wildlife Trust as she has a keen interest in all wildlife and loves spending time at both Abberton Reservoir and Fingringhoe Wick nature reserves.
She had to make a campaign video explaining why wildlife needed help. Rosie then had to choose her challenge and start fundraising. She set her target of cycling 26Km as a family (she actually managed 28Km!) with a short stop at Abberton Reservoir to feed the ducks and geese their porridge oats! We were so proud of her as she's very shy normally so telling people about this and making little videos along the way was a great way to boost her confidence."
Rosie smashed her target of £75.00, and raised a fantastic £121.00!
Rayne's wheelie impressive Cub Scout challenge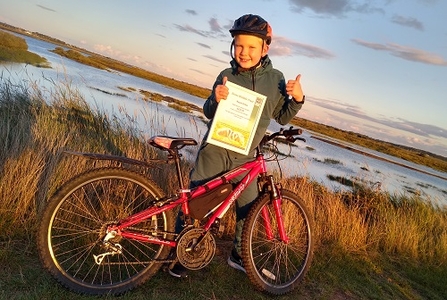 Our hero: Rayne Orton
The challenge: "I took a challenge for my Cub Scout personal fitness challenge to ride 50 miles in a month and to raise money for charity. I chose Essex Wildlife Trust because I care for and love animals."
Rayne raised a wonderful £214.70 for his Cub Scout challenge. Thanks Rayne, you're a star!