About Us
The Brentwood and Billericay local group carries out all manner of fundraising activities and events including nature reserve Open Days, as well as recruiting new members, local publicity, work parties, evening talks and wildlife trust magazine deliveries.
We provide the perfect opportunity to meet like-minded people, share interests and have fun. Our programmes of events, which include guided walks and illustrative talks, are a great way for you to extend your knowledge of wildlife and to meet informed people who share an interest in the natural world.
We also work hard to publicise the work of the Essex Wildlife Trust, support campaigns and carry out valuable fundraising for the Trust to help protect the wildlife in Essex. We are always happy to welcome new people who want to get involved helping preserve the wildlife of Essex, if that is you, then please contact one of our Committee Members below.
News
IMPORTANT NOTICE
    BRENTWOOD AND BILLERICAY LOCAL GROUP AGM's
The Local Group AGM for the year ending 31st December 2019 was postponed from 19th March 2020 because of Covid restrictions. We therefore intend to hold the AGMs for both 2020 and 2021 together on 17th June 2021, starting at 7.30 pm. The meeting will be held via Zoom. Please register by emailing the Chairman or the Secretary at any time before 16th June. The AGM papers and the dial in details will be sent to you via email.  
Please put the date of 17th June for the AGM in your diaries and keep an eye on the Local Group Facebook page or website, for further information. Please also note that we have a new Secretary, David Threadgold, who took over in December last year.
Committee members
Chairman / Publicity  Bob Dawson email 01277 262011 / 07443 626272
Vice-Chairman  Graham Clegg email 01277 230272 / 07711 632476
Secretary - David Threadgold email 01277 655389
Treasurer  Frank Garbutt email 07860048327
Evening Meetings  John McLaughlin email 01245 420188
Events  John Allen email 01277 231305 or John McLaughlin email 01245 420188
Facebook / Planning Monitoring Brentwood  Graham Clegg email 01277 230272 / 07711 632476
Membership/magazine  Waren Hawkings email 01277 214612
Posters / Thorndon Rep  Ailsa Roberts email 01277 232944
100 Club  Sue Newth-Gibbs email  01277 822183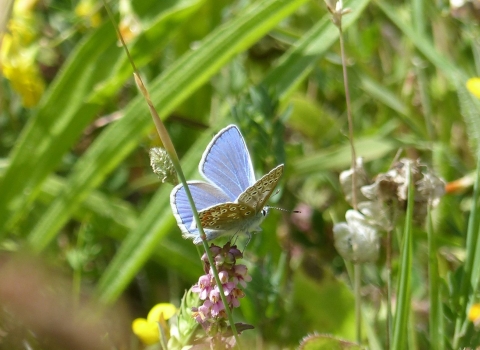 Volunteering
Do you have some spare time available and would like to use it helping conserve the wildlife of Essex in Brentwood?