A vision for the future of Essex
What is a Living Landscape?
The Wildlife Trust's vision is for people close to nature with land and seas rich in wildlife. The nature reserves we've saved are vital refuges for wildlife, but they alone are not enough if nature is to thrive everywhere. We need to create Living Landscapes where wildlife habitats are bigger, better managed and more joined-up.
In Essex, our Living Landscapes vision is a landscape-scale conservation effort to restore, recreate and reconnect our wildlife habitats, making them more resilient, so that the species living within them can move through the landscape more easily, and continue to survive and thrive long into the future.
Living Landscapes is not purely focused on wildlife. We are looking to reconnect local communities with their wild areas and support the local economy where we can so that everyone can benefit.
We are already working with a wide range of partner organisations, farmers, landowners and individuals on projects that matter to people locally, along with working on a few overarching projects that will benefit wildlife and communities over an even larger area.
Related News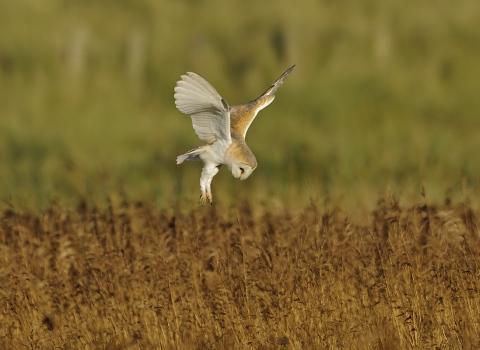 Barn Owl Conservation Project
The project works with landowners, installing nest boxes and monitoring wild Barn Owl populations across Essex.
More details