Wildlife Walk at Oare Marshes and Conyer - 17th July
A visit to this Kent Wildlife Trusts Oare Marshes was a first for a few of us and there were no disappointments. Numerous insects filled the air including dragon flies and butterflies when we set off. Birds were abundant in the marshland pools with hundreds of Black-tailed Godwit. There was some confusion in the party due to two similar looking, but different waders in the same area of water - Wood Sandpiper and Lesser Yellowlegs. We were put right on which was which by some local expertise. The Yellowlegs is native to North America and had probably been blown off course at some time. A walk along the sea wall presented a lovely blue hew of sea lavender along the tide line.
After a stop for lunch we moved to Conyer, a tidal inlet flowing off the Swale. Here there is plenty of dense scrub bordering the creek and a profusion of wild flowers blooming along the pathways including swaths of Viper's Bugloss. This is reportedly a good sight for Little Owl and the occasional Turtle Dove. We soon hear the characteristic purring of the target bird and there on the top of a tree is our dove. The numbers of this bird migrating to the UK have declined by 95%, partly due to it being shot for sport in southern Europe. Unfortunately, no Little Owls today.
Look out for our next wildlife walk to RSPB's Bowers Marsh on 25th September.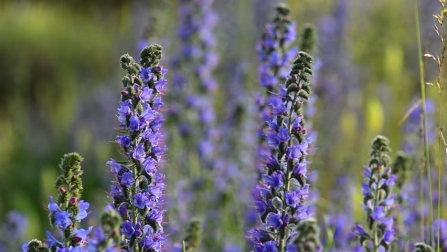 Cornmill Meadows and Fishers Green wildlife walk - 12th June
On Wednesday morning, a small group of wildlife enthusiasts set off from Waltham Abbey with visions of dazzling dragonflies at the Cornmill Meadows sanctuary. A red kite overhead seemed to be a good omen and there were many families of young birds to divert our attention with elusive warblers singing from cover before we reached the reserve proper. Then we started to spot banded demoiselles, common blues and the occasional southern hawker before the first shower arrived. An attendant cuckoo seemed to be mocking our efforts to enjoy the promised spectacle. A stop at the bird hide yielded excellent views of a pair of lapwing with four youngsters, together with a solitary lesser ringed plover and a brief close encounter with a Cetti's warbler. By now the drizzle was steady so we headed for our lunch stop at Fishers Green without delay. From the Bittern hide we enjoyed the antics of several reed warblers at close quarters and we could see that many black-headed gulls and common terns were having a successful breeding season on the rafts. Three of us set off through the steady downpour to check out the orchid colonies which are a special feature of this area. Despite the less than ideal conditions, we were able to identify and photograph four species which are quite rare in the metropolitan area. All in all, a successful if soggy day, with 53 species of birds logged, and several converts to the attractions of the Lee Valley.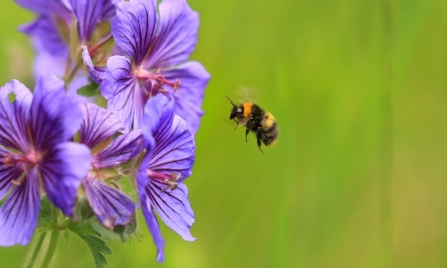 Illustrated Talk: Lovely Lepidoptera - 16th May
An excellent talk on moths and butterflies was presented by Dougal Urquhart. Most of the photos were taken at Cudmore Grove on Mersey Island, where Dougal used to be the EEC Ranger. His 30 years experience here enabled him to give first hand experience of the rise and fall of the various species of Lepidoptera. It was interesting to hear how the seasons, global warming and insecticides probably have a bearing on the numbers seen on his patch, as well as across Essex. There was also some time spent on how we can help by letting our garden go a bit wild in places and introduce the right plants to attract these insects.
Warley Place spring event report
Essex Wildlife Trust's nature reserve Warley Place had another successful series of weekend 'meet and greet' Spring Bulb Spectacular events, ending on the 7th April. The early spring is when this nature reserve shines with its profusion of snowdrops, crocus and daffodils, which attracts hundreds of visitors each year. Funds raised for Essex Wildlife Trust through sales and donations for the event period was over £6000.
Warley Place is open all the year round to visitors and welcomes all to get in touch with nature and admire the remnants of this historic garden. Guided walks can be arranged for interested groups. The Warley Place entrance is next to the Thatchers Arms pub on Warley Road, Great Warley CM13 3HU. 
Contact – Mick Hedges 01277 231367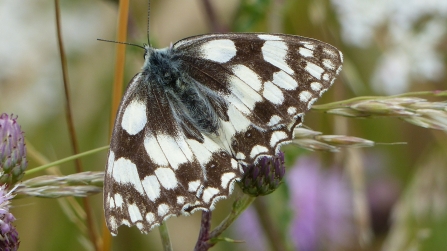 April Talk Night report
Ingrebourne Valley Visitors Centre
A very informative talk by Graham Parry on the day to day events at EWT's Visitors Centre, which sits within the Hornchurch Country Park, much of which has a focus on the younger generation. Additionally, the very important role that Hornchurch airfield played during both world wars, which was on the site of this country park. The country park is very proud of the establishment of breeding barn owls with a high fledgling rate of owlets. The prersence of water vowls and kingfishers being a testament to the quality of the environment in the park.