Recent studies reveal that 41% of insect species are threatened with extinction. Insects need our help now more than ever.
Due to pesticides and habitat loss, insects are declining rapidly. We are heavily reliant on insects in ways which you might not realise. Globally, ¾ of the crop types farmed need to be pollinated by insects. They are also an important part of the food web. If insects suffer, then so will other animals such as birds, reptiles, amphibians and fish. They even help to cycle nutrients through our ecosystems. Without insects, our world would look very different. Thankfully, we know how to save them.
Help make Essex bloom for pollinators by donating to our appeal today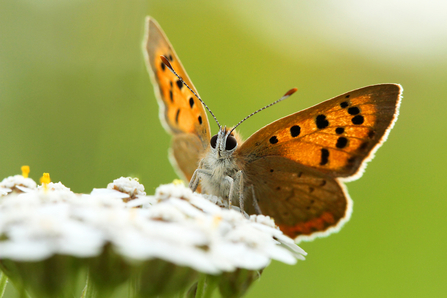 Wildflowers provide insects with food, shelter and places to breed. To help insects thrive we must transform Essex into a county rich with wildflowers.
By launching 'The Big Wild Seed Sow' we will be beginning that transformation. From 23 August, Essex Wildlife Trust are inviting you to plant native wildflowers in your garden.
You will be connecting areas of vital habitat for insects allowing them to fly, jump and flutter from wildflower to wildflower across the entire county.
We have been working for the last few months to find the perfect native wildflower seed. The seed mix has been tested at five of our Nature Discovery Centres and resulted in successful blooms throughout the summer.
CNH Industrial, one of Essex Wildlife Trust's corporate Investors in Wildlife have sponsored the project launch, allowing 5,000 seed packets to be handed out at the Trust's Nature Discovery Centres free of charge. Their generosity will allow millions of new wildflowers to be planted over the next year.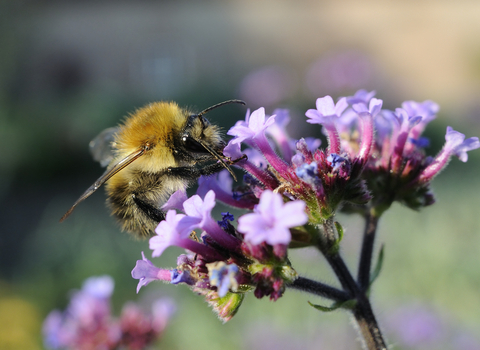 Follow these steps to take action for insects this summer:
- Visit one of our Nature Discovery Centres to talk to a member of staff and collect a FREE packet of wildflower seed.
- Follow the instructions on the packet and plant them in your garden, on a windowsill or at your allotment.
- Return to this page to add your wildflower patch to the virtual Big wild Seed Sow map, so we can see the network of new habitats across Essex.
- The following spring, watch your garden transform into a haven for insects.
Insects are incredibly resilient. They can bounce back quickly if we act now. With your help, we can create a wilder Essex.
Key

Big Wild Seed Sow
Add your wild patch to the map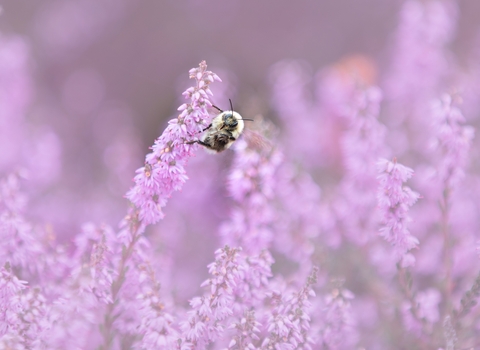 Help make Essex bloom for pollinators by donating to our appeal today
Every donation to our Big Wild Seed Sow appeal will go towards delivering more wildflower seed mixes to people in Essex - giving them the opportunity to sow seeds to a better future for insects.
Donate now