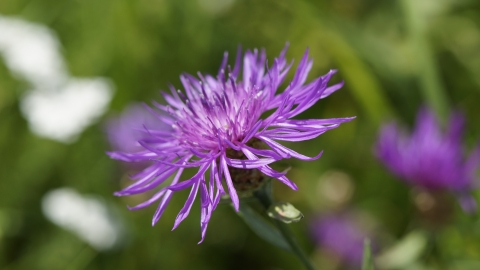 Hitchcock's Meadow Nature Reserve
Found on the rolling hills adjoining Danbury Common, Hitchcock's Meadow is wonderful mix of flower-rich ancient pasture, secondary woodland, scrubland and marsh
Know before you go
Parking information
...
Dogs
Dogs permitted
Under effective control
When to visit
Opening times
Accessible at all times
Best time to visit
All year round
About the reserve
During spring, the Brokenback meadows are bursting with rare clovers, bright purple Knapweed, dainty Pignuts and a fantastic array of butterflies.
Stroll up to the top of Toots Hill, where you'll pass Heath Dog violets, Common Milkwort, delicate Eyebright flowers and Green-winged Orchids on your way to the peak, with amazing views across the surrounding countryside - on a clear day you may even see the North Downs!
Wander through Kentley's mead with it's patches of yellow Hoary Cinquefoil, Wood Sage and Sweet Briar, which after a rain produces a beautifully sweet apple scent.
The hedgerows that interlace the reserve are home to many nesting bird species in the spring, while in late summer Glow Worms dot the foliage. In the marsh, a purple patch of Devil's-bit Scabious grows amongst the emerald green of Giant Horsetail.
Hitchcock's Meadow is one of the Danbury Ridge Nature Reserves
Environmental designation
Local Wildlife Site (LWS)
SAC SSSI