Insects are crucial to many ecosystems and vital for the food chain, and we can all do our bit to protect them.
Here are five simple ways you can create insect habitats in your garden this summer!
Plant bee-friendly plants
Flowers and shrubs that are rich in pollen will have your garden buzzing with bees. Pick winter flowers such as Crocus and winter-flowering Heather to help late flying/early emerging bees, and spring flowers such as Spotted Deadnettle and Lungwort for warmer weather.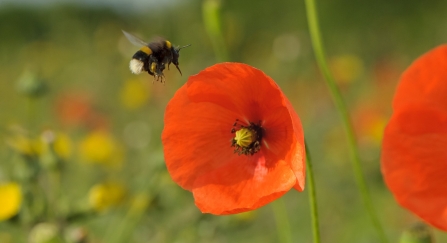 Leave your lawn
By cutting your lawn a little less often, you can create a haven for insects. Allow plants such as Daisies, Clovers and Buttercups to flower and they will provide valuable nectar and pollen resources.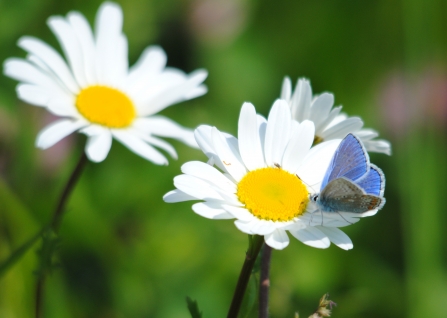 Create a mini-meadow
Butterflies, bees and many other species love to visit wildflowers including Knapweed, Cowslip and Meadow Buttercup. Plant your mini-meadow in a sunny spot in your garden if possible without fertilising the soil; wildflowers thrive in poor soil.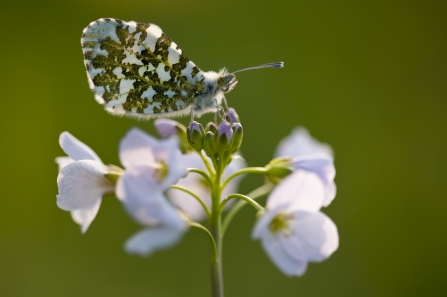 Build a Bug Hotel
Create a home for bugs with your very own Bug Hotel! This is an opportunity to utilise important materials such as dead wood – this is an increasingly important insect habitat especially for species such as Wood-boring Beetles. You can also include hollow stems, stones and tiles and dry leaves.
Download your very own guide here
Support Essex Wildlife Trust
We are dedicated to the protection of wildlife across Essex, and with your support we can continue to make a difference. Find out how you can help to protect wildlife in your area right here.