Welcome to our live Swallow webcam
The nest is at our Fingringhoe Wick nature reserve, on the Colne Estuary, South-East of Colchester, among the wooden beams of the garage next door to our Nature Discovery Centre.
Swallows are acrobatic, much-loved birds that are summer visitors to the UK, after wintering in Africa. Swallows have nested in this location at Fingringhoe Wick nature reserve for several years in a row.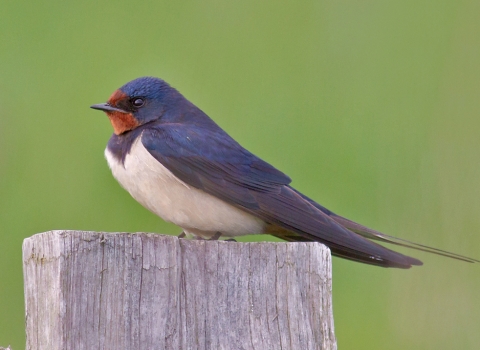 Swallow
The swallow is a common summer visitor, arriving in April and leaving in October. It builds mud and straw nests on ledges, often in farm buildings and outhouses, or under the eaves of houses. Swallows are widespread and common birds of farmland and open pasture near water. 
Find out more
Find out more