Welcome to our Badger webcam
Take a look at our live webcam from our Badger sett at one of our Essex Wildlife Trust nature reserves. The sett consists of a male and female adult, 4 juveniles and 2 cubs born January / February this year. 
The best time to view the Badgers is a few hours before dusk.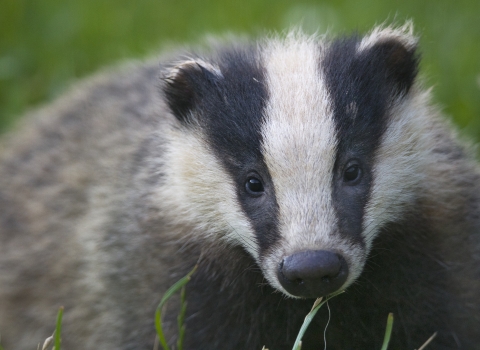 Badger
The black-and-white striped badger is an iconic species in the UK and our biggest land predator. It is a common species, turning up in gardens, as well as inhabiting woodland, farmland and grassland.
Find our more