This August is Marine Month, and we are celebrating marine wildlife in Essex!
Our Essex coastline spans 350 miles and features a huge variety of habitats including tidal mudflats, sand and shingle beaches, marshes and cliffs. This month we will be exploring some of the fascinating marine species to be found, the best coastal reserves to visit plus we have events running across the county! Would you like to get involved? Check out some of our family activities and events below!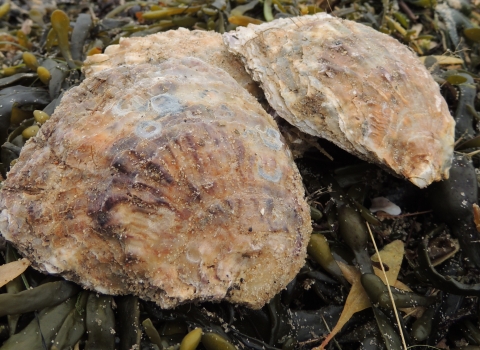 Species
There are many fascinating species thriving beneath the water and along the shore, let's look at just some of the species you might be able to spot.
Find out more
Things to do
We have lots of events happening at our visitor centres across Essex for children, families and adults. 
These are just a few of the events going on near you: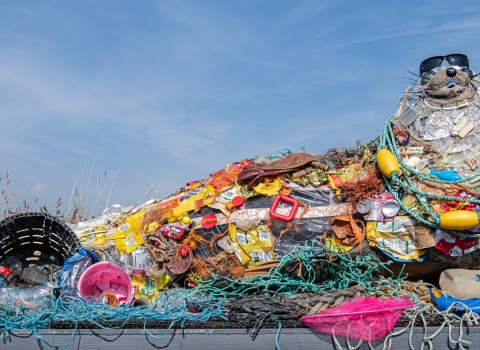 Seal sculpture
One area of marine pollution that we can control is plastic entering our seas. It is estimated that 12.2 million tonnes of plastic ends up in our oceans every single year, threatening all of our marine life in different ways as the plastic particles continue to break up over time.
FInd out more
Activity Sheets
Download our illustrated nature activity sheets and help wildlife!
Spotting sheets
Download our spotting sheets and take them with you when you go wildlife spotting.
How can I help marine wildlife in Essex?
Marine Month is not only a chance for us to enjoy marine wildlife in Essex, but also to look at the challenges faced in our county and what we can do to safeguard important species for the future. We explore how you can use this month to do your bit and protect marine wildlife.
If you would like to do your bit to help reduce plastic in our seas, why not take part in a beach clean? Take a look at some of coastal clean-up events we have happening across Essex