Essex Wildlife Trust has around 150 permanent employees, split between our main offices (Abbotts Hall Farm outside Colchester), our eleven Nature Discovery Centres and working across the region on nature reserves and other landholdings. 
The senior management team are responsible for both the strategic and operational running of the Trust. Find out more about each member of the team below.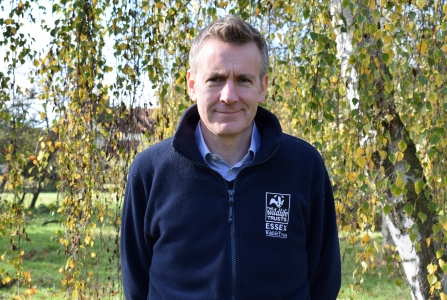 Chief Executive: Andrew Impey
Telephone: 01621 862960
Email: PAtoCEO@essexwt.org.uk
Andrew grew up in Essex and it was Essex Wildlife Trust reserves that first ignited his fascination with wildlife. Watching woodpeckers and squirrels in Danbury as a child, led to a lifetime of studying natural processes and species populations all over the world. He has worked extensively across the UK, on a wide variety of habitat and species management projects, with a range of different organisations.
Three environmental degrees opened further doors, with notable research projects in Norway, Sweden and the Indian Ocean. As the RSPB's Head of Global Habitats, he was primarily responsible for leading on rainforest preservation in Indonesia and East Africa, plus peatland restoration in Eastern Europe.
In 2015, Andrew returned home to where it all started, with the Essex Wildlife Trust, to drive forward a new era for the county's leading wildlife conservation charity.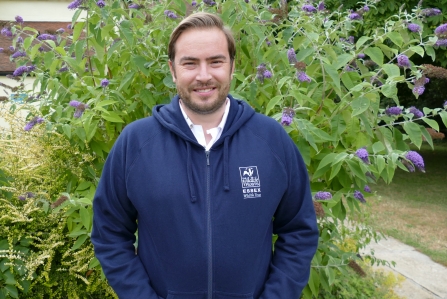 Head of Business Development: Richard Yates
Telephone: 01621 862960
Email: richardy@essexwt.org.uk
Rich joined in April 2019 after spending the early part of his career working for the university sector. He leads the Business Development department which focuses on generating support and funding for the Trust by promoting all the great work that it does. He oversees marketing, brand, communications, fundraising, membership, and projects. Collectively, Business Development manage the external profile of the Trust and its relationships with businesses and other stakeholders, including partners, the press and funders. Its fundraising activity covers legacies, donors, major appeals, events, bids, and much more.
If you have a query for the team please email:
Marketing and Communications:  communications@essexwt.org.uk
Media and Press:  communications@essexwt.org.uk
Fundraising: fundraise@essexwt.org.uk
Gifts in Wills: legacies@essexwt.org.uk
Membership: membership@essexwt.org.uk
Corporate: corporate@essexwt.org.uk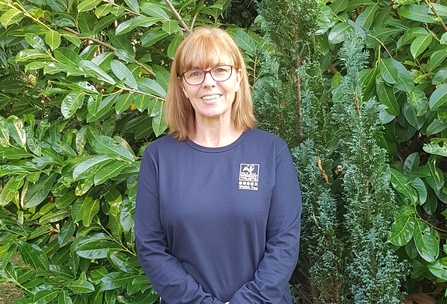 Head of People and Culture: Samantha Quill
Telephone: 01621 862950
Email: samanthaq@essexwt.org.uk
Sam has worked in the voluntary sector for over 20 years, in senior management and HR roles in a number of charities.  A Chartered member of CIPD, she also has qualifications in Voluntary Sector management, counselling, and a PGCE.  Her most recent role was Head of HR & Volunteering at a Hospice in Hertfordshire. Born and raised in Eire, since moving to the UK in 1991 she lived and worked in Hertfordshire; she is very excited not only to be joining the Essex Wildlife Trust in support of the excellent work the Trust does, but also to be relocating to live in the gorgeous, thriving county of Essex.
Keen on outdoor activities and adventure, Sam is an enthusiastic road cyclist and hiker, and has been known to kayak on the Grand Union canal.  She embraces challenges which raise funds for charities, having recently completed the London to Paris bike ride, and previously undertaken a 50km Grand Union Walk, and a tandem parachute jump. 
Passionate about people, culture and organisational performance, Sam is delighted at the opportunity to use her skills, knowledge and experience to support those who deliver the work of the Trust in the achievement of its charitable objectives.
If you have a query for the team please email:
Volunteering:  volunteering@essexwt.org.uk
HR:  jobs@essexwt.org.uk
Safeguarding:  safeguarding@essexwt.org.uk
Heath & Safety:  healthandsafety@essexwt.org.uk
Head of Landscape Conservation: Position vacant
If you have a query for the team please email: