Essex Wildlife Trust has around 150 permanent employees, split between our main offices (Abbotts Hall Farm outside Colchester), our eleven visitor centres and working across the region on nature reserves and other landholdings. 
The senior management team are responsible for both the strategic and operational running of the Trust. Find out more about each member of the team below.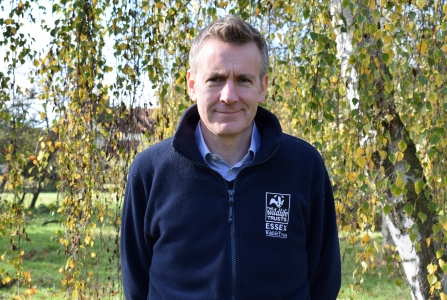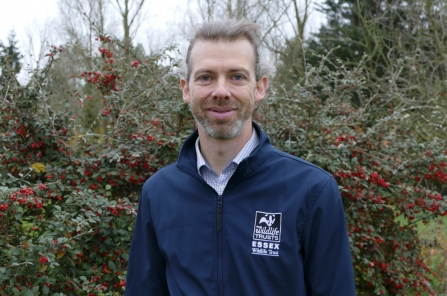 Director of Operations: Eliot Lyne
Tel: 01621 862960
Email:  eliotl@essexwt.org.uk
Eliot has spent the last 15 years in a number of senior interim leadership roles within the charity sector. He is a qualified accountant and also has a Master's degree in Environmental Studies.  He has worked at Greenpeace UK, Amnesty UK, Scope and RNIB to name a few.  His last role was as Interim CEO at RNIB.  Eliot oversees the Visitor and Commercial Operations, Business Development and Finance and Services teams at EWT and is really excited to be using his technical skills in an area he is passionate about and in his home county.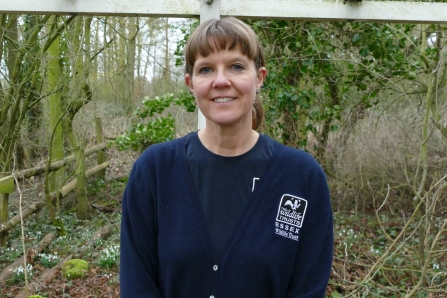 Head of People Support: Michelle Harrison
Telephone: 01621 862950
Email: michelleh@essexwt.org.uk
Michelle joined EWT in 2016 after 20 years working in the charitable and not-for-profit sector in both a management and HR capacity. She oversees the People Support Team which consists of Volunteering, Health and Safety, Human Resources, Learning and Development and Safeguarding. Alongside being qualified as a Chartered Member of the Chartered Institute of Personnel and Development, Michelle also studied Global Ecology and Wildlife Conservation at the University of Leicester and is really excited she has had the chance to combine her professional skills and her conservation passion to support the people at EWT to work to protect wildlife across her home county of Essex.  
If you have a query for Michelle or her team please email:
Volunteering:  volunteering@essexwt.org.uk
HR:  jobs@essexwt.org.uk
Safeguarding:  safeguarding@essexwt.org.uk
Heath & Safety:  healthandsafety@essexwt.org.uk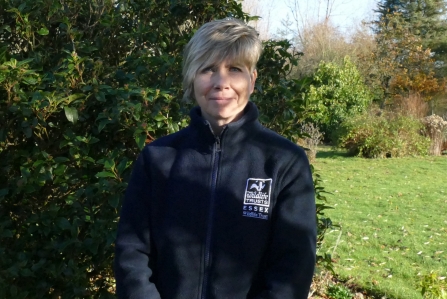 Head of Visitor and Commercial Operations: Lisa Smart
Telephone: 01621 862994
Email: lisas@essexwt.org.uk
Lisa joined EWT in 1998 having volunteered and worked for Somerset Wildlife Trust, Natural England and the National Trust after leaving university. She worked in the Reserves Team until 2014, as an Area Manager, when she became the lead for the Trust's visitor centre and education teams. Lisa oversees a large team of staff that deliver a diverse range of activities including education and community events, reserve management, catering and retail. Lisa has been able to combine her ecological and educational experience with business training, to achieve the delivery of the Trust's core charitable aims.
If you have a query for Lisa or her team please email:
Outdoor Learning and Forest Schools:  laurah@essexwt.org.uk
Education and Events at Visitor Centres:  annag@essexwt.org.uk
Visitor Centres - Abberton, Fingringhoe and The Naze: michaelr@essexwt.org.uk
Visitor Centres - Belfairs, Chafford, Langdon and Thurrock Thameside: elizabetho@essexwt.org.uk
Visitor Centres - Bedfords, Hanningfield, Ingrebourne amd Thorndon: kellyr@essexwt.org.uk
Visitor Centre Retail:  kevinb@essexwt.org.uk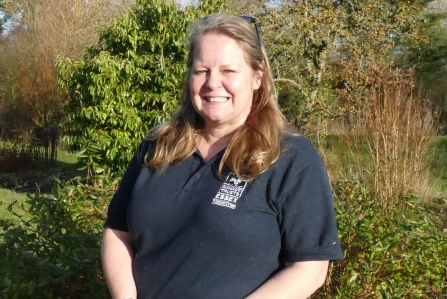 Head of Finance and Services: Rebecca Malthouse
Telephone: 01621 862957
Email: rebeccam@essexwt.org.uk
Rebecca joined EWT in 2012 after 20 years of working in a finance environment, from practice, industry to FSA regulated organisations. She oversees the Finance and Services team which consists of Administration, Facilities, Finance and IT. Rebecca is a Fellow of the Chartered Association of Certified Accountants and a keen wildlife photographer who enjoys using her finance and management experience in an organisation which conserves wildlife and beautiful places across Essex, which people can enjoy and help them to de-stress from their otherwise busy lives.  
Finance:  finance@essexwt.org.uk
Admin:  admin@essexwt.org.uk
Facilities:  davidm@essexwt.org.uk
I.T.  it@essexwt.org.uk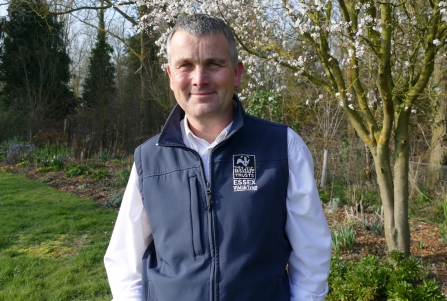 Head of Landscape Conservation: Dave Smart
Tel: 01621  862981
Email: daves@essexwt.org.uk
After a spell working in banking Dave originally joined EWT in 1997 as the inaugural warden at Little Haven reserve before moving on to do the same at Abbotts Hall Farm in 2001.  As reserve manager from 2007 until 2016 Dave was responsible for the Trust's land management in the north and east of the county before moving to manage the Chelmer and Blackwater Navigation for Essex Waterways.  Returning in 2019 as Head of Landscape Conservation, Dave now leads a large team responsible for the delivery of the Trust's conservation work across Essex.
If you have a query for the team please email: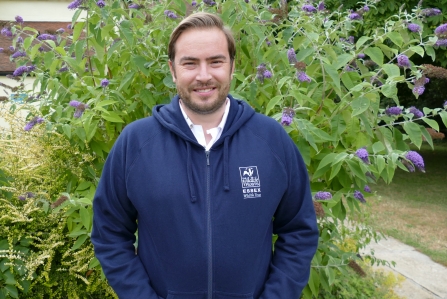 Head of Business Development: Richard Yates
Telephone: 01621 862960
Email: richardy@essexwt.org.uk
Rich joined in April 2019 after spending the early part of his career working for the university sector. He leads the Business Development department which focuses on generating support and funding for the Trust by promoting all the great work that it does. He oversees marketing, brand, communications, fundraising, membership, and projects. Collectively, Business Development manage the external profile of the Trust and its relationships with businesses and other stakeholders, including partners, the press and funders. Its fundraising activity covers legacies, donors, major appeals, events, bids, and much more.
If you have a query for the team please email:
Marketing and Communications:  communications@essexwt.org.uk
Media and Press:  emilymp@essexwt.org.uk
Fundraising: fundraise@essexwt.org.uk
Gifts in Wills: legacies@essexwt.org.uk
Membership: membership@essexwt.org.uk
Corporate: corporate@essexwt.org.uk