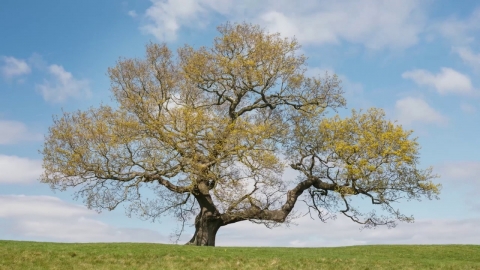 Tree Celebration Day
Location:
Eastwood Road North,
Leigh on Sea,
SS9 4LR
A day of celebrating our terrific trees!
About the event
There's no better place than Belfairs Woodlands to celebrate our wonderful trees, so join Tristan, our ranger, on Tree Celebration Day. Come and explore some of Belfairs' most magnificent and interesting trees.
 
This will be followed by a two hour tree bathing taster session...
"Shinrin-Yoku"" or forest bathing, is the practice of spending time in the forest for better health, happiness and a sense of calm. Not actual bathing and no swimsuits required, it is a slow and sensory walk under the trees with various guided invitations to awaken the senses, connect with nature with mindfulness, meditation, breathing and walking exercises. You will be "bathing" in the atmosphere of the trees.
Research has proven that spending time around trees can reduce blood pressure, lower stress, boost energy and boost the immune system. Usually a 3 hour session, this shorter taster session is a great way to try it out! Come join Ruth from Forest Clouds Nature Therapy on Tree Celebration Day!
Please ensure you wear comfortable clothing and footwear, this is a slow walk and can get colder than on a normal pace walk if the weather is cold or wet. Layers are a good idea, and bring waterproofs if rain is likely.
This session is for adults and older children only. Those with mobility issues feel free to call the centre to discuss.
For the final part of our tree celebration event, join us as we dress the trees with special messages and end with a tree celebration.
 
Booking
Price
Tree Walk & Forest Bathing Taster Session; £7 per person, per session.
BOOK TWO TREE CELEBRATIONS FOR A DISCOUNT! If you are booking Ruth's Tree Bathing Taster and Tristan's Tree Walk then the two sessions will be a total of £12
Tree Dressing is £6 per person.
Places are limited so booking is essential.
Additional booking information
Dress appropriately for winter in the woods; sturdy footwear, warm clothes and possibly a waterproof!
The Tree Dressing session will be based outside, torches will be necessary!
Suitable for
Families, Adults
Know before you go
Facilities
Electric car charging point