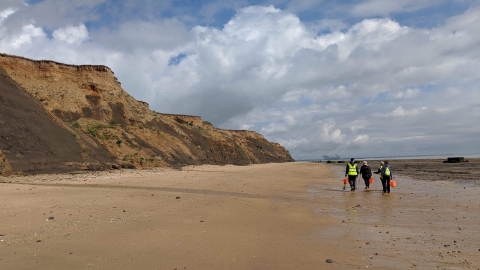 The Big Green Beach Clean - Nurdle Hurdle
Location:
The Naze Nature Discovery Centre,
Old Hall Lane,,
Walton-on-the-Naze,
CO14 8LE
This is your chance to help clean up the micro-plastic pollution from our local beaches here at The Naze!
About the event
This has been well attended each month with a large amount of plastic and litter being removed from the beaches. Gloves and kneeling pads are recommended for removing micro-plastics and cotton bud sticks from the sand, however, litter pickers and buckets are provided.
Conservation is key and we intend to leave nothing but footprints.
The meeting point is at the Essex Wildlife Trust visitors centre at The Naze.
If for some reason you are unable to attend this event, check out our event calendar for similar events on different dates!
Booking
Additional booking information
Must register for the event in advance.
Suitable for
Families, Children, Adults