Walk, run or cycle - the choice is yours!
Join the challenge and help us to fundraise £15,000 for your favourite local wildlife charity this August.
Last year, you took part in our first ever virtual fundraising challenge event, celebrating our stunning 350-mile coastline and all of the wildlife that call it home. You ran, cycled, paddled and walked – some of you wore impressive fancy dress – and together you raised an incredible £14,435 for wildlife.
Take part anywhere
You don't have to be near the coast to take part – you can even do the challenge from home. Throughout challenge month, learn all about Essex's stunning coastline as we bring this precious place of wonder to you. When you sign up, you will receive your very own Challenge Pack, an exclusive medal with this year's ribbon, access to a friendly community Facebook group and so much more – with support from us throughout.
This year, entry is even better value for money!
Last year, we asked for a £35 donation to take part. This year, entry is just £14.50. What's more:
If you raise £100 or over in your challenge you can opt-in for your name to be featured in our WILD magazine, reaching almost 40,000 supporters.
If you raise over £350 you can opt in to have your name featured on our online 'hall of fame', new this year – and of course the knowledge that you've raised £1 for every mile of our precious coastline, to protect our wildlife.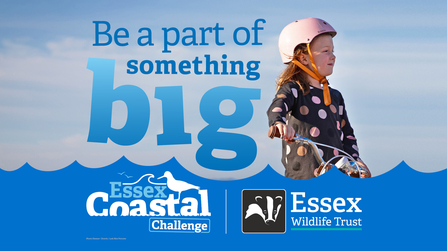 Challenge ideas
Join the team whatever your fitness level and interest. When you sign up, choose from a menu of running and cycling challenges from 5k through to 350 miles – or you can choose to design your own challenge. If you want to design your own challenge, we've provided some ideas to get you started (all of our challenge ideas below are based on the number 350 to celebrate our 350-mile coastline).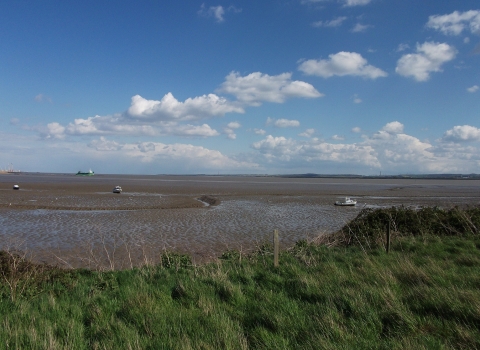 3.5 miles
Get creative with 3.5 miles across Marine Month – that's less than a mile each weekend. Hop, skip and jump it. Do it in fancy dress with the kids. 
Or work your way up to running 3.5 miles by the end of the month with a couch-to-5k app (ok, 3.5 miles is a tiny bit more than 5k but not much…)
3.5 miles isn't enough, but 35 miles sounds daunting? How about committing to 3.5 miles each week? That's just 800 metres a day. By the end of the month, you'll have done a half-marathon!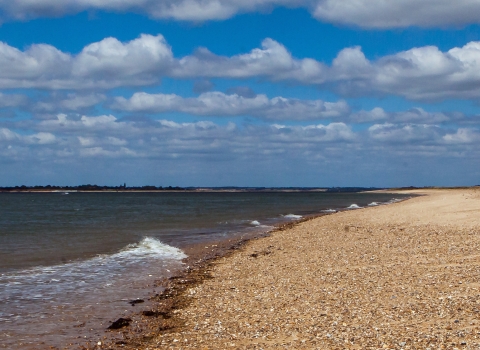 35 miles
Get out on your bike and go for a beautiful 35 mile cycle.
35 miles is more than a marathon – by walking just over a mile a day for a month, you'll have covered the equivalent of a tenth of the coast!
There are 10 weekend days in August; walk or run 3.5 miles on each of them.
Are you a marathon runner? Start and end Marine Month with a 17.5 mile run.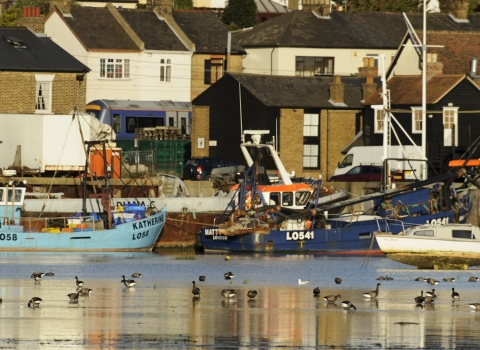 The whole 350 miles
There are 5 weekends in August. Challenge yourself with a 70-mile weekly Sunday cycle.
Planned to cycle to work and never got round to it? Cycle 16.7 miles every week day in August.
If you're an experienced walker, you can walk the equivalent of the whole coast over Marine Month by committing to 11.3 miles a day.
Or if you're a keen cyclist and looking for a bigger challenge, cycle the equivalent of the whole coast and back again this August, clocking up 700 miles.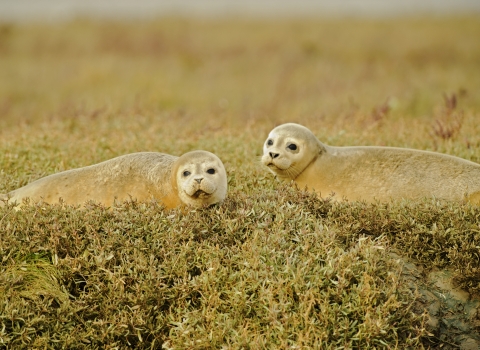 Team up to cover 350 miles together
Get your team at work or a group of friends together and pledge to walk the whole thing between you. For example, 10 of you could cover 35 miles by walking just over a mile a day.
Or organise a running group – our coast is roughly the equivalent of 27 half-marathons
Team up with a partner and commit to a daily 5.6 mile cycle together, maybe with the family too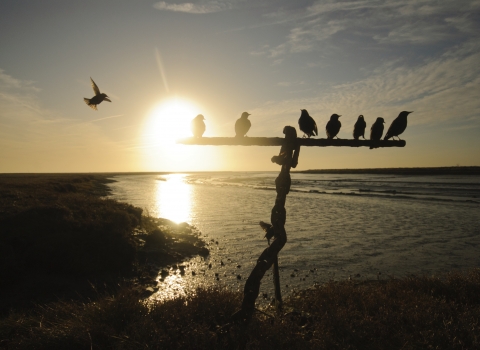 Some other ideas
Set your steps target to 11,666 steps a day and achieve 350,000 steps over August
Even if you're not collecting sponsorship for a fitness challenge, you can still challenge yourself in other ways. Record 350 plant and animal species in your area, commit to learning all about 35 coastal birds or learn to meditate: spend 3.5 hours each weekend switching off from technology and getting a dose of nature.