Freedom and time to explore a variety of natural environments provides an infinite learning opportunity during early years. We provide all equipment and expertise to facilitate learning through nature to meet the EYFS framework and guide children through their exploration of the natural world both at our sites or we can bring workshops to explore wildlife at your site.
We provide all risk assessments, equipment and expertise and we have the Learning Outside the Classroom Quality badge. All our activities can be adapted to meet all learning needs and our sites are accessible.
Topics covered include bushcraft, trees and plants, minibeasts, pond dipping, natural art, teddy bear's picnic, food farming and wildlife, senses, coasts and beaches, forest school and wildlife areas.
Select from the activities below and contact us to create a programme that meets your needs.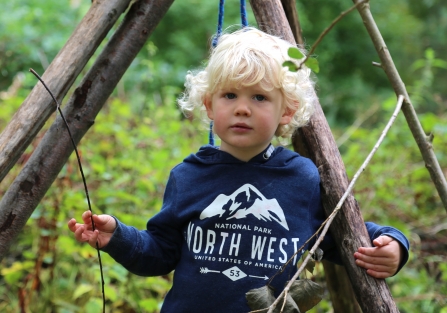 Bushcraft
Team building challenges, shelter making, fire lighting, rope work and green woodwork.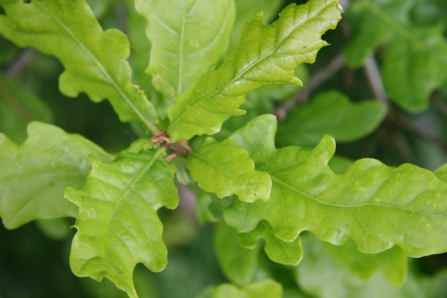 Trees and Plants
The magical world and folklore of trees and plants will be revealed. Identification, life cycles, seed dispersal and pollination.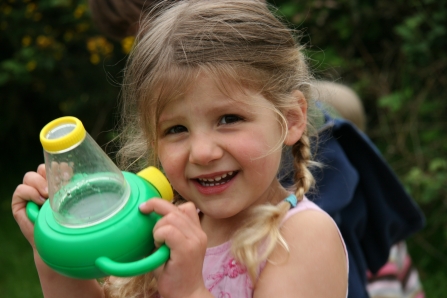 Minibeast hunting
Explore the creepy crawly creatures living in different habitats such as under logs and leaves or in the tree and bushes.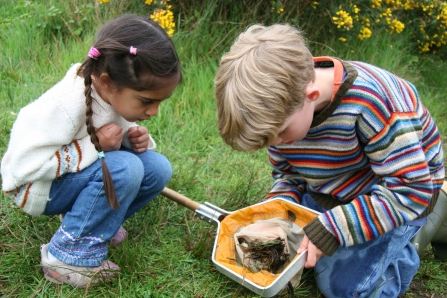 Pond dipping
Find out what lives in the pond. Learn about how these animals move around and find food.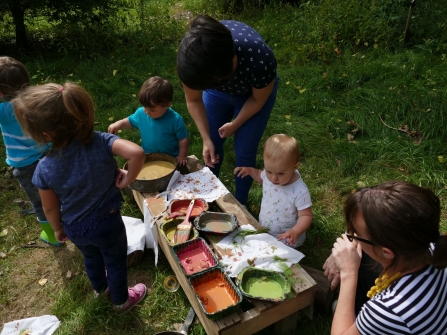 Nature Art
Explore nature by looking for seasonal colours and textures. Use natural materials to create pictures and outdoor works of art.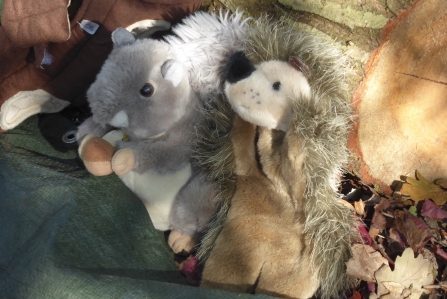 Teddy Bear's Picnic
Explore the nature reserve, build a shelter for your teddy bear, look for animal food, and consider where animals can find water.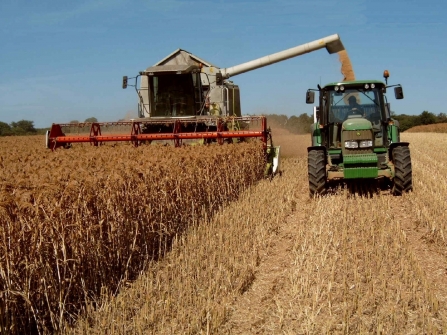 Food, Farming and Wildlife
FREE one class visit to Abbotts Hall Farm to discover farm wildlife and crops; make bread and eat it too!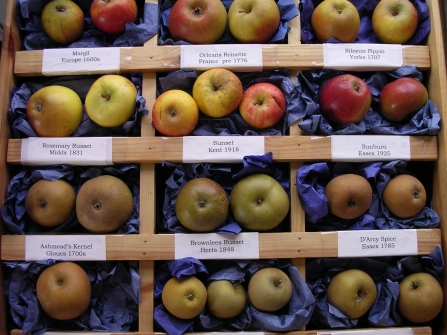 Orchard & Apple days
Apple tasting, local heritage and folklore. Plant fruit trees or explore a local orchard. Identification, pollination and lifecycles.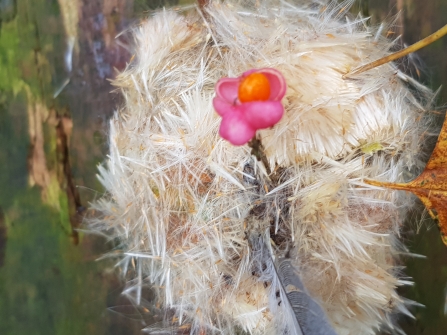 Senses
Make smelly potions, hear birds and the wind, find hidden camouflaged caterpillars, feel prickles and feathers and walk in the treetops.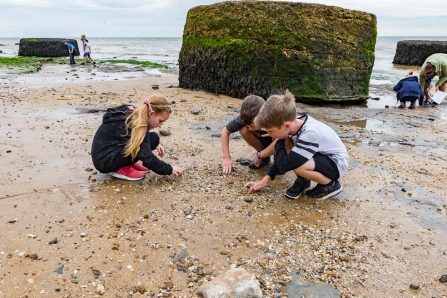 Coasts and Beaches
Visit your local beach with us to guide you. Explore habitats of the coast to identify marine wildlife and create beach art.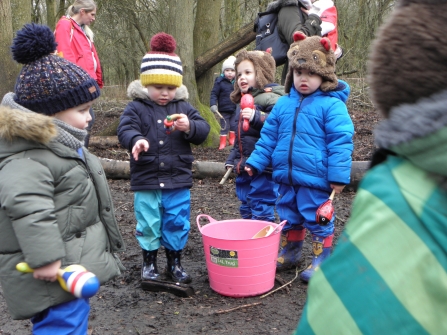 Forest School
Our qualified leaders deliver child led Forest School sessions, increasing wildlife knowledge, practical skills, problem solving and wellbeing.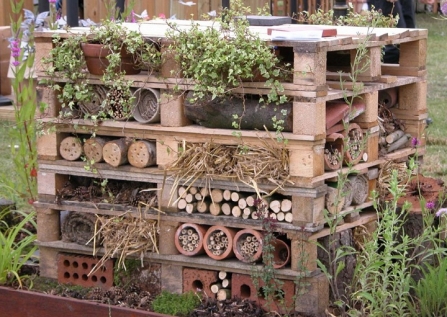 Wildlife Areas
Make your grounds great for wildlife again. Plan, create and plant up areas with children. Make bug hotels, ponds and log piles.