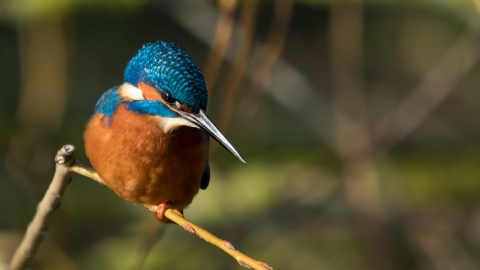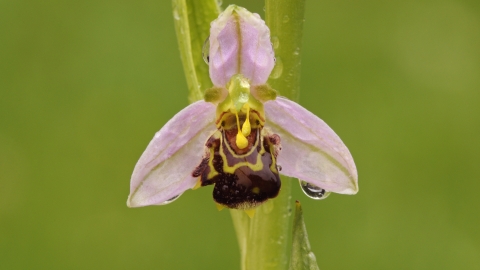 Little Waltham Meadows Nature Reserve
On the east bank of the River Chelmer, you'll find Little Waltham Meadows, a beautiful mix of old flood and dry meadows and Alder Carr woodland, bursting with wildlife
Know before you go
Parking information
Small car parking with height barrier
Grazing animals
Yes, cattle in spring, summer and autumn
Walking trails
Footpaths and a Green Lane lead through the reserve 
Access
Gently sloping down to the river, with un-surfaced paths
Dogs
Dogs permitted
Under effective control
When to visit
Opening times
Accessible at all times
Best time to visit
Spring and summer
About the reserve
Wander through the meadows where Kestrels hunt among the Bee Orchids, Saxifrage and Marsh Marigold, passing the network of ancient pollard and coppiced hedgerows. Tawny Owls and Sparrowhawks use these stools of Elm, Hawthorn, Hazel, Willow, Alder and Oak to hunt for their prey. In the summer Kestrels raise their young alongside the meandering River Chelmer.
Water Voles can be seen among the Water Lilies, Brooklime, and Flag Iris in the river, where Emperor Dragonflies, Common Darter, Ruddy Darter and Black-tailed Skimmer Dragonflies zoom over the surface. In the day, Kingfishers wait patiently for fish to pass by while bats flit over the river and meadows on warm summer evenings.
Little Waltham Meadows was first acquired by Essex Wildlife trust in 1996 with the help of a local appeal and the Heritage Lottery Fund.
Habitat
Environmental designation
Local Wildlife Site (LWS)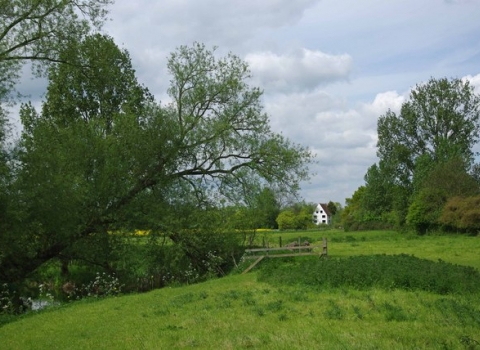 Did you know?
Newland Grove adjoins Little Waltham Meadows by a footpath which follows the River Chelmer, with great views along the river bank