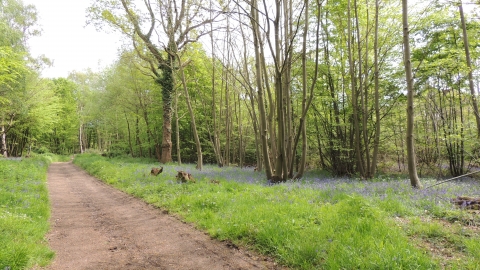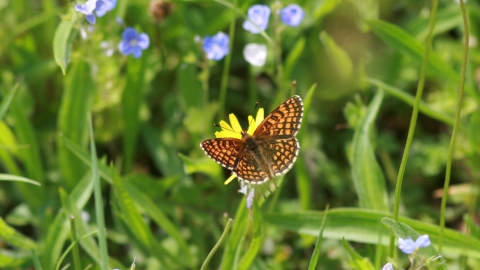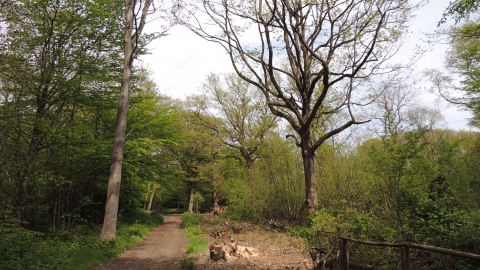 Pound Wood Nature Reserve
One of the largest remaining areas of ancient woodland in South East Essex, this reserve is one of the few sites in the UK where the Heath Fritillary butterfly is flourishing

When to visit
Opening times
Accessible at all times
Best time to visit
April to July
About the reserve
Once a neglected wood, significant habitat restoration work has taken place to improve this nature reserve for wildlife, including coppicing that will help increase the biodiversity within the woods. This habitat management has allowed the heath fritillary – one of the UK's rarest butterfly, to thrive.
There are good examples of medieval woodbanks with several ponds and dells dotted around the woodland. A spring walk will greet you with a fantastic display of bluebells carpeting the woodland floor whilst listen out for the familiar drumming of the great spotted woodpecker. Enjoy the array of other woodland flowers including common cow-wheat, yellow archangel, wood spurge and figwort that can now flourish as light beams through the coppiced areas.
This nature reserve is part of the Daws Heath Living Landscape and lies next to two of our other nature reserves; Tile Wood and Little Haven, together they act as wildlife corridors in an urban part of Essex.
Habitat
Environmental designation
Ancient Woodland
Local Wildlife Site (LWS)