This year has been difficult for us all. The Trust suffered from the loss of income caused by the closure of our Nature Discovery Centres and the cancellation of our fundraising events.
But sadly this year has been hard on our wildlife too. Our snuffling hedgehog is now officially classified as vulnerable to extinction, having suffered plummeting population numbers in the last 20 years. Populations are now so low that we rarely see them. And it's not just hedgehogs; toads, bees, even the previously abundant house sparrows have suffered drastic declines. 
But there is still hope, as many of our wildlife are increasingly taking refuge in our urban landscapes.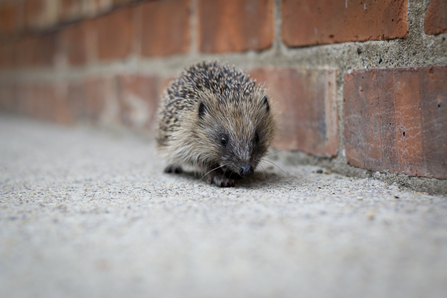 We have an opportunity to transform the picture for wildlife in Essex's towns and villages, forever. If every garden and open space was wilder and better connected, with shelter, food and water, animals like our hedgehogs would stand a better chance of survival. Essex Wildlife Trust wants to ensure our urban areas have the habitats and space needed to help wildlife survive.
We need to act now and we can't do it alone. Essex Wildlife Trust is launching an ambitious Urban Engagement Programme in 2021, to help all of our urban wildlife to thrive.
Can you help us?
All money raised will help Essex Wildlife Trust increase its work to protect wildlife and wild places throughout the county and ensure our urban environments become wilder.
Help us create a Wilder Essex
Thank you in advance, even the smallest amount will help us do more for wildlife in Essex.