Opening
Warley Place is open to the public every day.
The entrance is adjacent to the Thatchers Arms pub (post code CM13 3HU) and through a wooden barred gate that should be kept closed.
If driving, a small car park is at the end of the short drive. Trail Guides are available at the next gate into the reserve.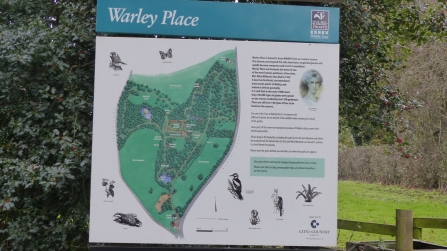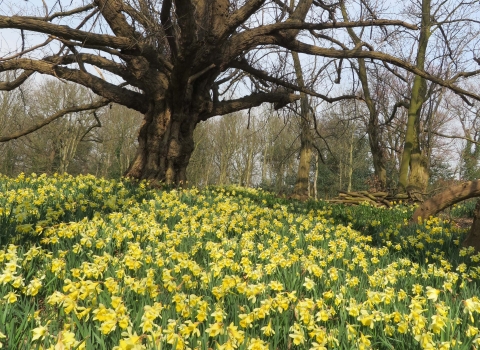 Spring Bulb Spectacular
The events take place every weekend from Saturday 27 February until Sunday 28 March and the bank holiday weekend Friday 2 April until Monday 5 April, from 10.30am to 4.40pm, weather permitting. 
Find out more
Spring walk video on YouTube
Join Fred Rumsey, Botanist at the Natural History Museum as he goes in search of wildlife on a spring walk at Warley Place Nature Reserve. 
Important Information
Please Note - Warley Place is a Nature Reserve and dogs are not allowed past the car park into the reserve itself.  There are no toilet facilities on the site.  There is limited parking space on the reserve so we would ask large groups of people attending to share cars where possible and to contact Mick Hedges (01277 231367), Fiona Agassiz (01277 230436) or John Cannell (01277 217236) to ensure their visit does not clash with another large party.