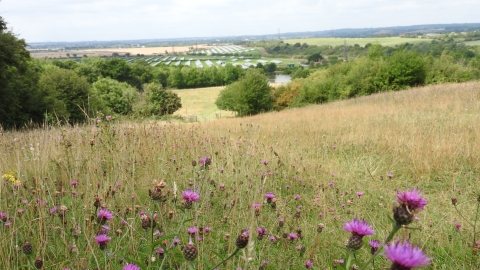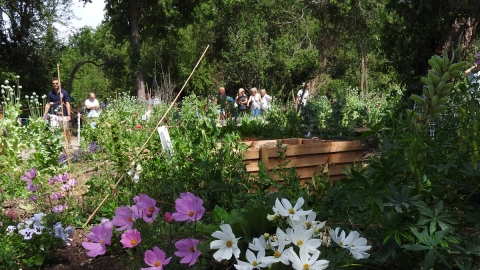 Langdon Nature Discovery Park
Please read the Trust's latest statement on COVID-19 here.
Langdon Nature Discovery Centre will re-open summer 2021. Thank you for your support and patience, we look forward to welcoming you back soon.
We are in the process of making some major long-term improvements to our much loved Langdon site, including a new, more sustainable Nature Discovery Centre with enhanced facilities, generously supported by postcode-specific funding by Veolia Pitsea Marshes Maintenance Trust. As a result, there will be no central carpark or amenities until Summer 2021.

Know before you go
Parking information
No car park until summer 2021
Grazing animals
Sheep and cows
Access
Limited access please contact us on 01621 862960 for more information
When to visit
Opening times
Please note that the Nature Discovery Centre at Langdon is now closed until summer 2021 whilst the centre is rebuilt.
Best time to visit
All year round
About the reserve
Set in a stunning nature reserve of 461 acres which comprises woodland, meadows, lakes and former plotland gardens. There are beautiful wildlife gardens and a museum of Plotland Life.
Langdon Nature Discovery Centre is set in a stunning nature reserve of 461 acres which comprises of woodland, meadows, lakes and former plotland gardens. Langdon nature reserve is the largest inland reserve managed by Essex Wildlife Trust. The nature reserve occupies some of the highest land in the county, has some commanding views and offers miles of excellent walks, where an abundance of wildlife can be enjoyed. A beautiful wildlife garden is situated directly behind the Nature Discovery Centre (sorry dogs are not permitted in the garden).
In the summer there is the opportunity to enjoy Turtle Doves, Nightingales and Woodcock, while in the winter thrushes and finches can be enjoyed. There are thirty butterfly species at Langdon including White Admiral, Green Hairstreak, Marbled White and Grizzled Skipper, making this a spectacular reserve for butterflies in Essex. Langdon also offers seven species of wild orchids in bloom in Many and June. Over 350 wild flowering plants have been recorded. Badgers, Foxes and Weasels all thrive in the meadows.
The nature reserve offers walks through many different areas and habitats and can offer the visitor a really interesting day out. The Nature Discovery Centre has a display room, gift and bookshop, and refreshments. A full schools programme is available as well as activities for children during holidays and adults / families throughout the year.
The Haven Langdon also has the Haven plotlands museum. This 1930's/1940's museum gives a glimpse in to the life of Londoners who purchased land to turn in to a country getaway. The Haven is the last remaining bungalow out of hundreds which once stood on the reserve. Visit the Haven museum itself complete with authentic memorabilia, gardens, workshop, washroom and Anderson shelter.
Please note the Haven museum is NOT open the same hours as the Nature Discovery Centre. For further information please visit The Haven Plotlands Museum page.
Species
Environmental designation
Site of Special Scientific Interest (SSSI)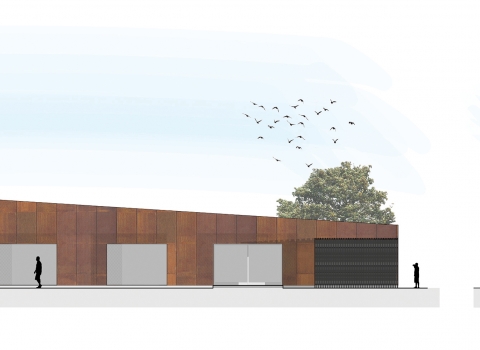 An exciting NEW nature discovery centre for Langdon
Generously supported by postcode specific funding from Veolia Pitsea Marshes Maintenance Trust
Find out more