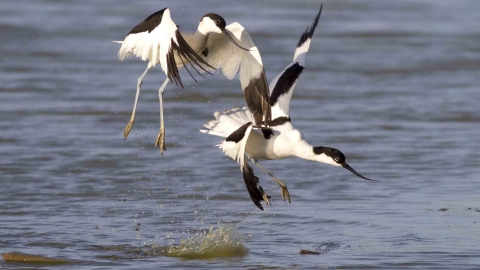 Photographic exhibition - Trevor Clifford
Location:
Church Rd,
Layer-de-la-Haye,
Colchester,
Essex,
CO2 0EU
Photographic exhibition by award winning photographer Trevor Clifford.
About the event
Come along to Abberton Reservoir Visitor Centre to view and purchase photographs by photographer Trevor Clifford. The Exhibition will be in the centre from Monday 1st July to Wednesday 31st July.
The wildlife photographer is a naturalist in spirit, a scientist, a poet and a dreamer, filled with respect for life that does not belong to him, a man who wants to share his emotions and his enthusiasm with others."
J.M. Baufle & J.P. Varin, Photographing Wildlife, 1972
Trevor Clifford is an award winning wildlife photographer who has lived and worked in NE Essex for most of his life, walking the coast and countryside of Hamford Water and the Walton Backwaters, usually accompanied by his faithful black Labrador, Jess. He never ceases to be amazed by the wonders of God's creation as he pursues his passion for wildlife photography.
"From the melancholy cry of the waders on a windswept salt marsh to the exuberant joy of the song of the blackbird in the garden; from the madness of the boxing hares in a farmer's field to the soft bluebell scented air of the woodland; these are the ever fascinating images of my native Essex which I attempt to capture on camera. In an increasingly hectic world, I hope my photographs will encourage others to stop, be still, and appreciate the beauty that surrounds us."
Booking
Suitable for
Families, Adults
Contact us
Abberton Reservoir visitor centre